Llwyn Celyn Residency 2016-2018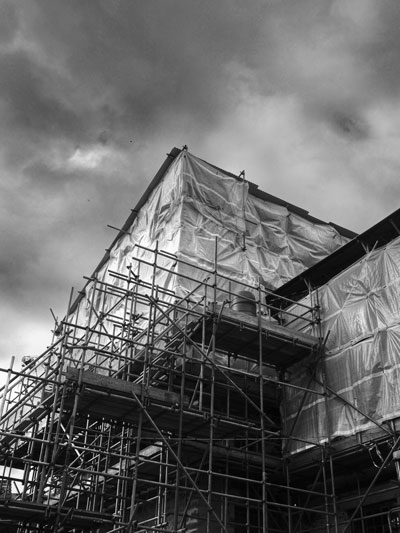 Llwyn Celyn 2016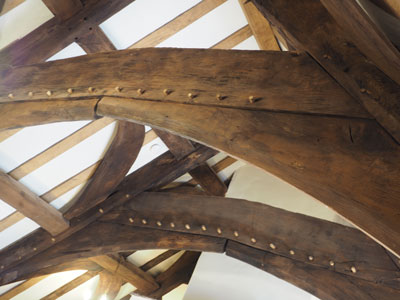 Beams in Upstairs Sitting Room 2018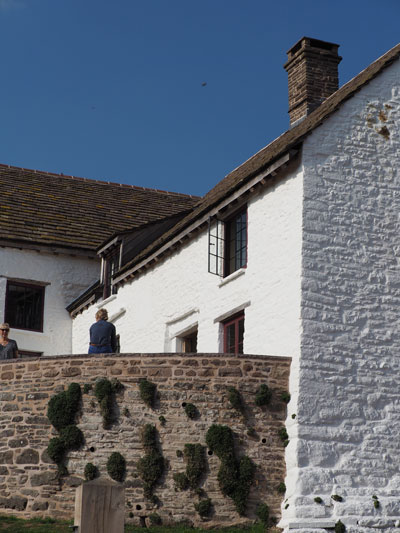 Llwyn Celyn Open Day Oct 2018
Llwyn Celyn is a 15th-century medieval hall house, situated in the Llanthony Valley in the Black Mountains of South Wales. It was first seen by the Landmark Trust over a decade ago, when it was in a dangerous state of disrepair. (www.landmarktrust.org.uk/llwyncelyn)
I was one of four Artists in Residence commissioned by The Landmark Trust and the Peak arts organization to produce work in response to the renovation of the site. I made visits to Llwyn Celyn every 1-2 months to make sketches, collect some of the discarded material, meet with site workers and volunteers, and I took part in a workshop with local schoolchildren. I also went on walks around the site and recorded what I saw and heard through the seasons.
As well as showing a portfolio of sketches and studies, I produced 2 large-scale drawings on paper.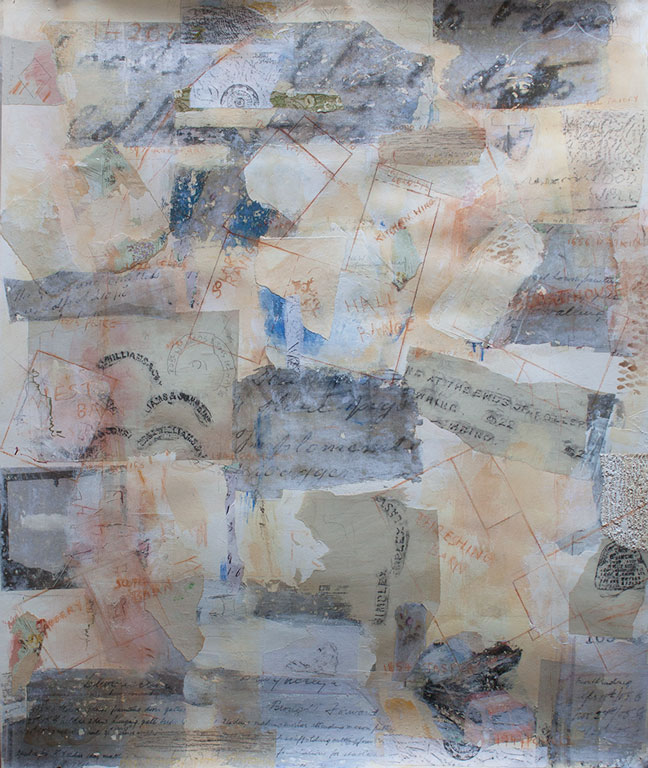 House 2018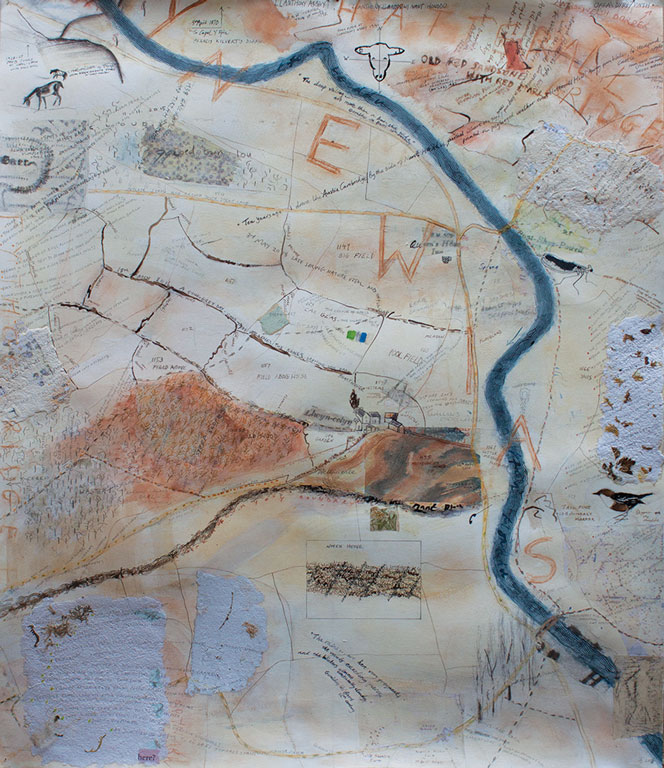 Map 2018
I conceived 'House' to resemble one of the old richly-layered interior walls, to make visible some of the history of Llwyn Celyn that I imagine is held within it. I used multiple images, including rubbings of farm machinery, image-transfers of 19th-century ledgers, and anonymous initials and names carved into the cowshed door.
For 'Map', I wanted to evoke the wider landscape in which Llwyn Celyn has existed for almost 600 years. Inspiration came from the local walks I took through the seasons, where I could see the buildings from above. Past testimonies and poetry about the Ewyas Valley are incorporated into the piece, along with my own notes from visits throughout the residency. I was also fascinated with the historical field names and uses, researched from old tithe maps of the area.
For more details of the work in progress and site visits, see my blog.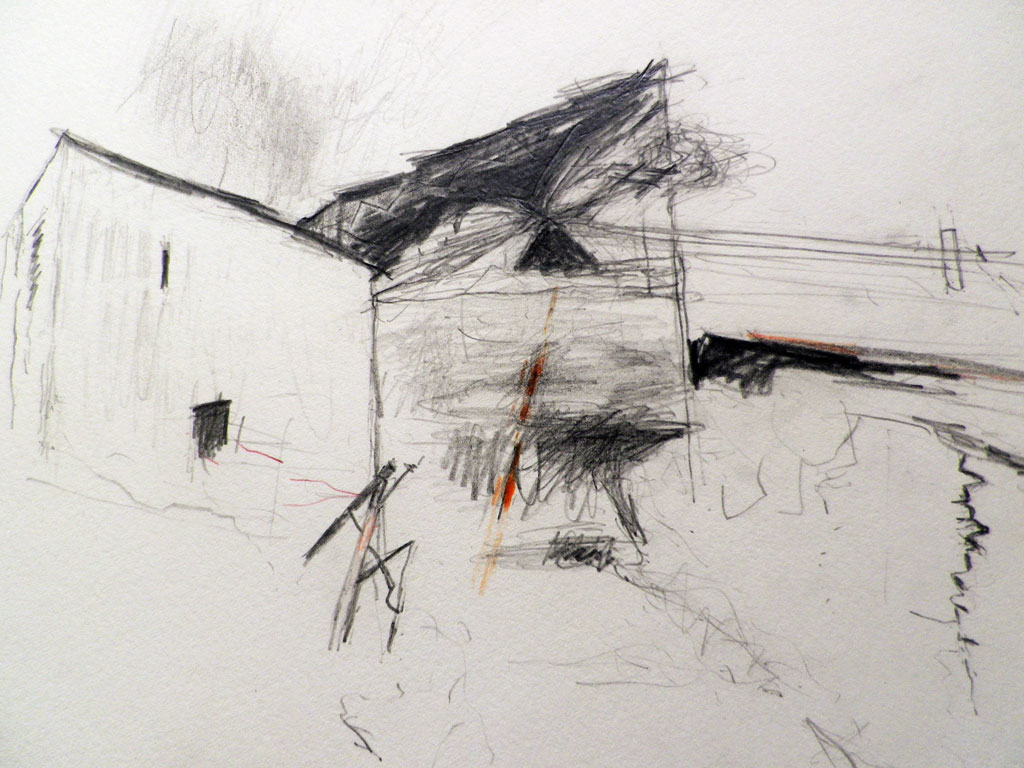 Llwyn Celyn 2015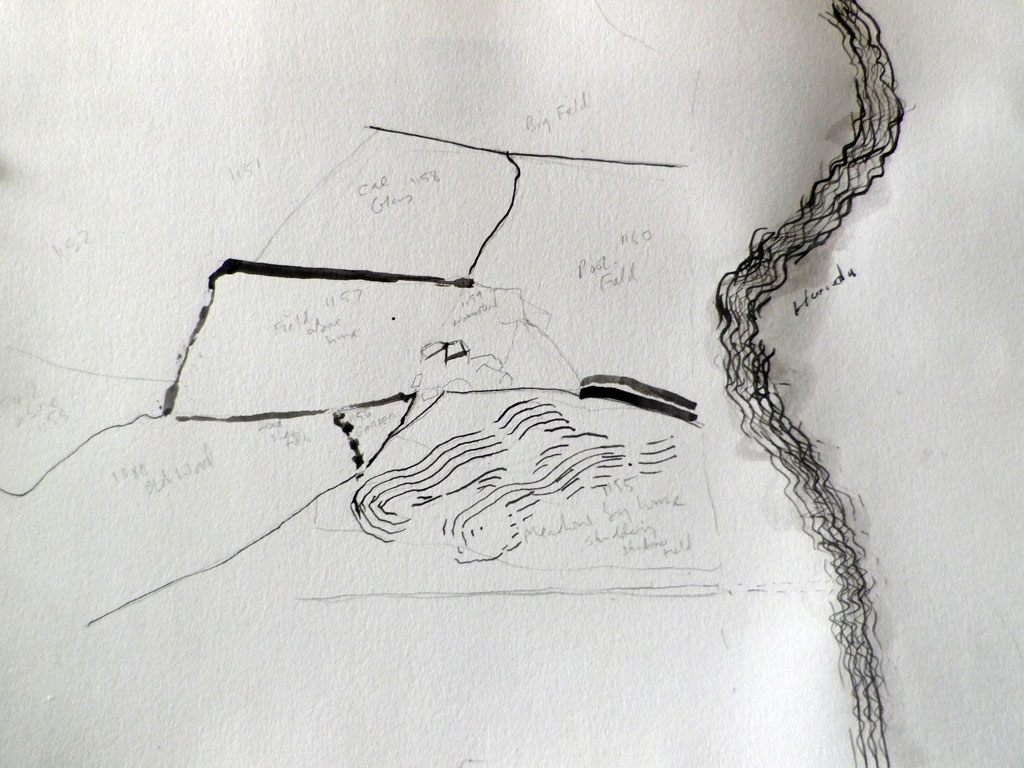 Field Names 2016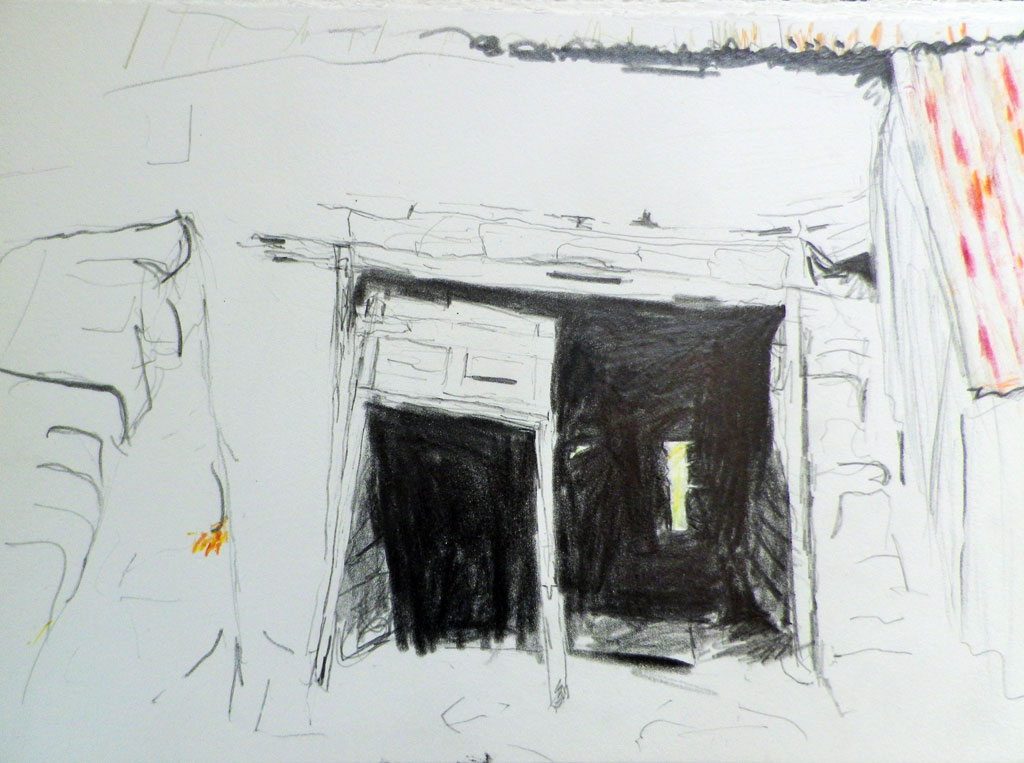 Beasthouse & Roof Colours 2016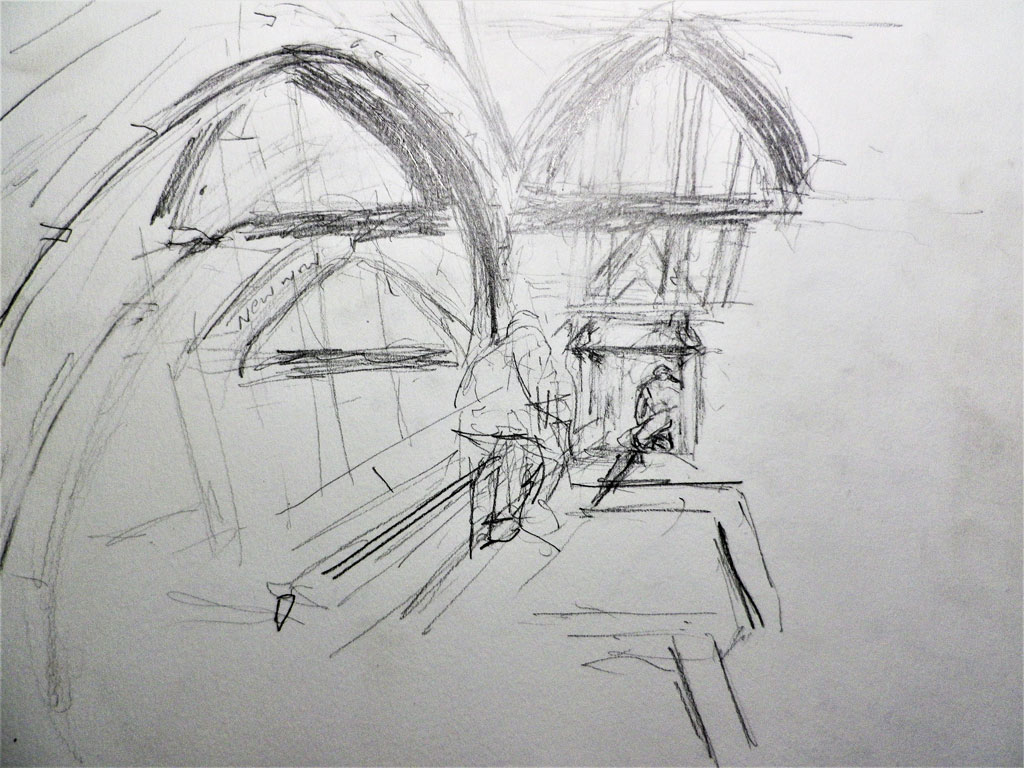 Repairing Beams 2017
Next